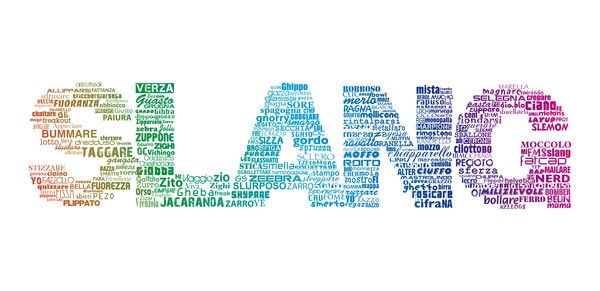 Apa itu slang?
Slang adalah kosakata dan istilah-istilah yang bersifat non-formal. Jadi, slang bisa diartikan sebagai bahasa gaul sehari-hari dalam bahasa Inggris yang sudah menjadi budaya atau kebiasaan dalam conversation sehari-hari bagi native speaker, baik American English maupun British English. Singkatnya, ugnkapan ini sering digunakan para bule saat mengobrol di negara asalnya. Kalau berbicara menggunakan slang words, kamu akan dianggap sebagai orang yang memahami bahasa Inggris nggak hanya secara teori, tapi juga secara budaya dari sang native speaker.
Nah, slang  ini umumnya dipakai dalam konteks candaan bahkan sindiran makanya slang hanya digunakan dengan orang yang memiliki hubungan sangat dekat dengan kita seperti kawan, sahabat, dan anggota komunitas. Selain itu, makna dari slang words dapat berubah karena sifatnya tidak jauh berbeda dengan idiom atau proverbs, yang biasanya memiliki makna berbeda dari yang semestinya. 
Yang perlu diperhatikan yaitu ungkapan ini sangat tidak dianjurkan untuk digunakan dalam situasi formal, misalnya bisnis, rapat, pelajar sekolah, ataupun orang asing yang baru kita kenal. Hal ini dikhawatirkan akan menimbulkan kesalahpahaman.
Mungkin banyak vocab atau istilah slang words bahasa Inggris yang sudah kamu ketahui melalui media sosial. Di artikel ini, ada tambahan kosakata slang words untukmu, nih. Lengkap beserta arti dan contoh kalimatnya! Simak, yuk!
Contoh Slang dalam Kalimat
Berikut daftar slang beserta contoh penggunaannya:
1. No bargain = tidak laku/jomblo akut
X: I always see him alone.
Y: He's no bargain, man.
2. Fire drink = minuman keras
You must be crazy. You've taken a lot of fire drink.
3. Puppy love = cinta monyet
X: I saw you always staring at her.
Y: you know, she was my puppy love.
4. Alter cocker = tua-tua keladi
He is such an alter cocker. He smiles and gives a kiss bye at every girl who passes by.
5. Back alley = daerah kumuh
She's so arrogant though she lives in a back alley.
6. Greenie = pendatang baru
X: I've never seen him before.
Y: He's a greenie here.
7. Eagle day = tanggal muda
X: You owe me a treat! Don't forget!
Y: Wait till my eagle day comes.
8. Bingo = tepat
That was really a nice shot, man. Bingo!
9. High hat = tinggi hati
X: He acts like a high hatY: no wonder, he is the richest guy in town.
10. Monkey business = kumpul kebo
X: Are they married couple?
Y: They're just doing a monkey business
11. Deadly one = sangat menentukan.
Please think wisely. Your decision is deadly one.
12. Real hunk = ganteng
I am a big fan of him. He is a real hunk.
13. Crush on = naksir
I got crush on her at the first sight.
14. Figure of eight = seksi
She really got a body of figure of eight.
15. Pop the question = melamar
X: You're getting so close to her.
Y: I've popped the question of her.
16. Snake in the grass = penghianat
X: I've never seen you hang around with Jessy lately.
Y: I couldn't believe she dated my boyfriend. She is such a snake in the grass.
17. Gimme a buzz = telepon aku
I'll pick you up at 7 tonight so gimme a buzz when you're ready to go.
18. Flat broke = bokek
X: Can you lend me some money?
Y: I'm sorry. I am really flat broke right now.
19. Pig = jorok
You are like a pig! Your stuffs are all over the room.
20. Beat the bond = membuat kegaduhan
Be aware! He always beats the bond.
21. By word of mouth = dari mulut ke mulut
The news spreads rapidly by word of mouth.
22. Clown around = melucu
He is clowning around. I can't stop laughing.
23. Cook up = bersiaplah
Cook up! I'll be there in five minutes.
24. Down in the dumps = frustasi
I feel pity of her lost. She is really down in the dumps.
Untuk informasi menarik lain seputar kursus Bahasa Inggris berbagai wilayah di Indonesia, pilihan program belajar, hingga berbagai International Test Preparation eksklusif, kamu bisa temukan informasinya disini. SUN English merupakan ahli dalam bidang persiapan tes internasional yang mengembangkan berbagai program dalam membantu meningkatkan kemampuan berbahasa Inggris-mu. Kami merupakan bagian dari SUN Education Group yang bekerjasama dengan institusi top dunia luar negeri dalam menyajikan dukungan studi terbaik ke luar negeri. Persiapan Bahasa Inggris bisa kamu konsultasikan lebih lanjut dengan menghubungi SUN English melalui WhatsApp!